A new educational model for a post-pandemic world
A collaboration between ECAL and MIT Department of Architecture.
The global pandemic has forever changed how we work, learn and play, making virtual communication the primary form of human interaction. Here and There is a new digital pedagogy that enables students to create networked physical interfaces with limited material resources and tools, while being away and stripped from a traditional in-person studio and workshop setting.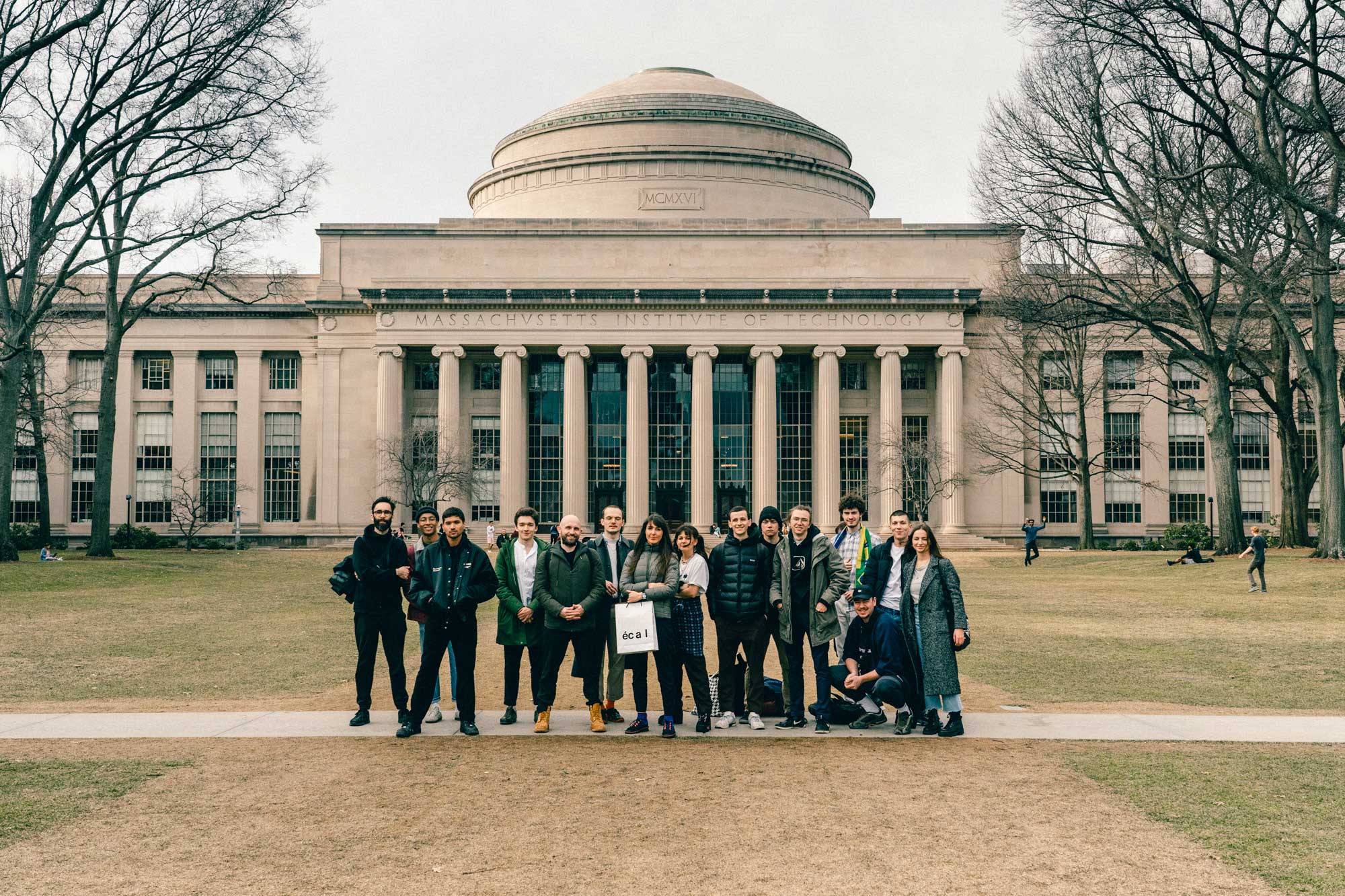 Initiated during a week-long workshop in Cambridge (USA) in March 2020, it brought together students in Media and Interaction Design from ECAL and students from MIT's new Bachelor of Science in Art and Design. During the 2020 spring quarantine, a series of open source software and hardware tools were developed to allow students to build electronic objects from simple and readily available materials. These objects were then dynamically routed and connected to each other to physically augment video chatting and to allow students to extend their virtual reach into each other's tangible spaces.
For the first phase of this project, students had to imagine, design and implement two interfaces, whose design and behavior allowed and suggested a new form of communication between two people, in two separate places. Notions of remote presence, simultaneous actions, shared experience and telepresence were explored, fundamentally expanding the ways through which we interact and communicate.
Open to other academic institutions and the public at large, we plan to continue improving the software routing interface, the techniques for documentation and sharing prototypes, as well as the remote interfaces that we hope will help foster a more human and connected post-pandemic world.